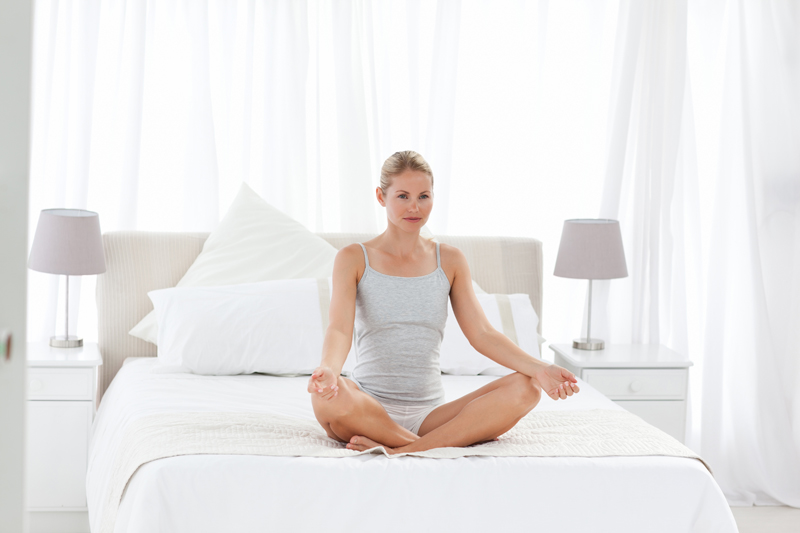 Conception Information
Acai berry and conception


Acai berry--pronounced ah-sigh--has become very popular with claims that it is a superfood and an antioxidant. Some even claim it will help conception. What is true about acai?
Antioxidants for conception


If you don't take an antioxidant for conception, you ought to consider taking one. Of course, you should also be taking folic acid. Let's talk about why antioxidants can help you conceive.
Astaxanthin and conception


Antioxidants are extremely important in reducing oxidative damage that occurs in our bodies and damages cells, especially reproductive cells. Vitamin E is a great antioxidant, but an even more powerful one is astaxanthin.
Autism and conception


Autism diagnoses continue to rise. Is there a link to the mother's health at conception and during pregnancy?
Caffeine and Conception


Caffeine is something many women cannot live without, so how important is avoiding it when you're trying to conceive?
Chocolate for fertility


Chocolate for fertility! What better news could you hear? Let's talk about why chocolate is good for you, and which type of chocolate to choose.
Coenzyme Q10 and conception

Coenzyme Q10, otherwise known as ubiquinol or ubiquinone, is a potent antioxidant that naturally decreases as we age. It may be helpful if you're trying to conceive, especially for the men.
Conception and Dieting


Does dieting matter for conception? If you are obese, yes, it can really help, and it can also help you have a healthy pregnancy.
Conception and probiotics


Probiotics have been around forever, but we didn't necessarily know we were eating them--foods like kimchi, yogurt, and kefir are naturally full of probiotics. They may make a difference for conception.
Conception in future generations


As much as you may be worried about conceiving now, you ought to think also about your children's ability to conceive. This can be affected by what you eat while pregnant, and then what you feed them once they're born.
Conception smoothie


I developed what I call a "conception smoothie" that is healthy for anyone, but offers some great nutrition for women trying to get pregnant (or who already are).
Dental work and conception


We have discussed dental mercury before in this column, but there is more to cover about dentistry and conception, like nickel.
Eating greens and conception


Sometimes it's hard to eat your vegetables, but there is a quick way to add some greens to your diet. The antioxidants and vitamins can be a big boost to conception.
Eating organic food for conception


Can eating organic help you conceive? Anything that makes you healthier can help.
Flax seed and conception


During my last trip to the grocery store, I found that flax is in just about everything now. I can't even count how many cereals touted flax as an ingredient. And even eggs bragged about the chickens being fed flax to boost omega-3 content.
Genetically modified foods and conception


Genetically modified foods are not foods at all, and they are not good if you're trying to conceive--they are manipulations of foods that then manipulate our bodies once we eat them. And the scary thing is that they keep on manipulating us for a long time, even if we stop eating them.
GM foods and conception


GM foods may not impact your fertility today, but it will impact the fertility rates in future generations. GM foods will also affect your health, so if you want to see your children grow up, stay away from "fake food."
Good nutrition websites for conception


When you're trying to eat better, you need good nutrition information. Here are some good websites that make it easier to figure out if you're getting enough protein, fat, and keeping down the carbs.
Iodine and fertility


Iodine is essential for thyroid function and also for fertility. Most people use iodized salt, but is that enough?
Lysine and conception


L-lysine is an essential amino acid. All that means is that our bodies don't make it, so we have to eat it. It has a bunch of really helpful attributes, so let's take a look at it.
Magnesium and conception


As women, we hear a lot about how important calcium is to our health, especially our bones, but perhaps more important is magnesium. Magnesium also plays a role in conception.
More on B6 and conception


It can never be easy, can it? We have talked about B6 or pyridoxine before, but just taking B6 may not cut it for some women. How do you know if you are one of them?
Organ meats and conception

Organ meats are not really something many of us eat often. Some people do like liver, but do you eat thymus, ovaries, glands, and heart of animals or fish? It turns out that there are cultures in this world who do eat these, and they generally have very healthy babies.
Pesticides and conception


Pesticides are bad for humans in so many ways, one of which is fertility. This is true for both men and women.
Pycnogenol for male infertility


Men are part of the conception equation, too, although we tend to focus on the women. Even though men don't really have an end to their fertile life, they can have sperm problems and need some help. Pycnogenol is an antioxidant that has been proven to help improve sperm morphology in a small stud
Raw foods and conception


Raw foods have their fans, but why? What is so great about not cooking (or minimally cooking) your food that makes it better for you? And what effect does that have for conception?
Rice and conception


Rice has more to it than carbs--that is, if you eat something other than white rice. Black rice has the ancient reputation of helping with conception, so let's examine that idea.
Royal Jelly and Conception


Royal jelly is the special food made by bees and fed to developing bee larvae, but the ones destined to become queens are fed the jelly longer. It is very nutrient-dense, and obviously, it helps a bee to become fertile, so what can it do for humans?
Salt and conception


Salt is something so commonplace that we all feel like we know it well, and many people try to avoid it. Interestingly, there is more than one variety of salt, and one type may offer some benefits for your fertility.
Soy and conception


Soy has the reputation for being healthy. Here is why it really is not, especially for women who are trying to conceive.
Vitamin A and conception


Vitamin A has a role in sperm quality and cervical mucus, and both of those may help you conceive. But is anybody really Vitamin A deficient?
Vitamin D and conception


vitamin D, cholecalciferol, D3, calcitriol, conception
Water and fertility


How important is water when you're trying to get pregnant? Do you really have to drink a certain amount?
Wheat intolerance and conception


Wheat intolerance is more rampant than we realize, and it does your reproductive hopes no favors.
Wheatgrass and conception


Wheatgrass is amazing stuff, as long as you don't mind the taste of grass! Full of vitamins and minerals, it could even help you conceive.
Wine, Alcohol and Conception


While alcohol is blamed for many an accidental conception, does it really help or hinder your attempts to get pregnant?
Yogurt and conception


Yogurt is a very healthy food generally, but because it's so popular, some junk has sneaked in there, too. Some of them could still be helpful if you're trying to conceive.
Editor's Picks Articles
Top Ten Articles
Previous Features
Site Map
Content copyright © 2018 by . All rights reserved.
This content was written by . If you wish to use this content in any manner, you need written permission.
Contact Stacy Wiegman for details.