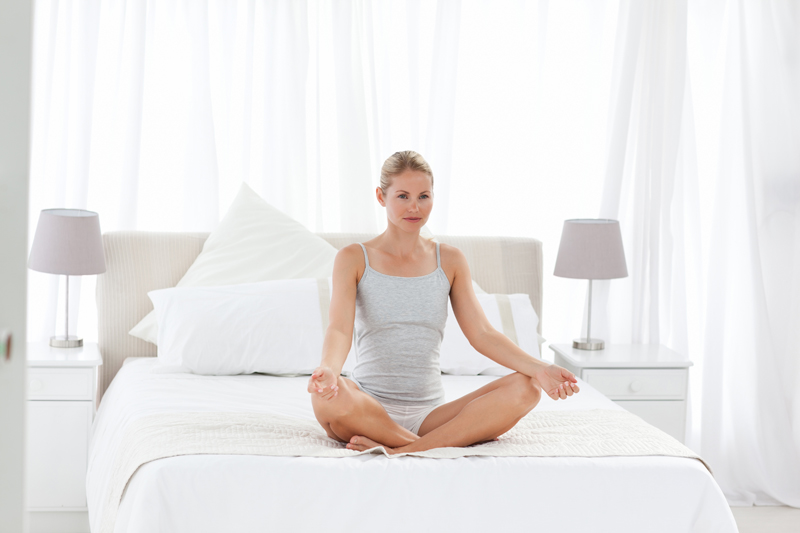 Understanding the biology of our bodies and how a child is conceived
Book Review Inconceivable


Inconceivable: a story of one woman´s yearning for another baby
Choosing a Healthcare Practitioner and conception


Do you like your gynecologist? That's good as long as it's just a routine annual Pap smear you see him or her for, but conception is a different matter. Let's discuss why.
Conception after 35


It seems so doom and gloom for women trying to conceive after age 35. We know peak fertility is in our 20s, but is it really that much harder later on?
Conception Calendar Basics


Understanding the menstrual cycle will help you pinpoint your fertile days.
Conception tips E book


For those of you who would like an E-book version of my columns from Bellaonline, you got your wish! I have compiled my columns into a book of Conception Tips, and it's organized to make it more useful. I also included a special section on surviving IVF, should you go that route.
Do you love someone who is infertile?


If you know someone who is infertile or going through fertility treatments, do you know the right things to say and do? Probably not, so perhaps this book can help you understand your friend or sister.
Doctor, are you listening?


I was sent the book, "Doctor, are you listening? A couple's struggle to find the right infertility doctor," to review by the author, Dr. Masood Khatamee. His co-author, Linda Perelman Pohl, was an infertility patient herself decades ago, and she details her experiences.
Does adopting boost conception?


Have you heard that women who adopt soon after find themselves pregnant? Where did that idea come from and is it true?
Egg examination and conception


Evaluating a woman's eggs is not so easy since obtaining them is invasive. Furthermore, once you have the eggs in a lab, just looking at them doesn't tell anybody much.
Fertility Secrets Handbook Review


The book "Fertility Secrets Handbook" by Helene Kvist is one of many e-books on conception. I bought it a few years ago, and I review it now.
Healthy sperm and conception


Fertility boils down to healthy eggs and sperm. Sure, the anatomy being sound matters, but if physically both you and your partner are fine, then all that matters is healthy eggs and sperm.
HSG procedure and conception


For some women, getting pregnant is not so simple. One procedure that doctors use to see if there are problems is HSG, or hysterosalpingogram. If you're told you need one, what does it involve?
Implantation versus conception


A lot of women are confused about implantation and conception. Conception is simply defined as a sperm penetrating an egg and creating an embryo. Implantation is when that embryo burrows into the uterus.
Ovulation and how to know it happened


I get asked a lot how a woman can tell if she ovulated. It's not a stupid question, so let's discuss how you would know if you are or are not ovulating.
Positions that help you conceive


If you're trying to conceive naturally, you may be wondering if sperm need any help to get where they're going and stay there. You may be surprised to learn that the answer is no.
Pregnancy tests explained


Pregnancy tests can be intimidating, and interpreting what they show is stressful when it appears ambivalent.
Risk of birth defects


I think every woman worries about the risk of birth defects when she is pregnant. What happens during conception to cause birth defects?
Sign up for the Conception Newsletter!


Don't miss a single article! Sign up for the Conception newsletter today!
Sperm facts and conception


While women are born with all the eggs they'll ever have, men make new sperm all the time. Millions of sperm are produced every month, a process that takes about 60 days.
The Fastest Way to Get Pregnant Naturally


A review of the book "The fastest way to get pregnant naturally" by Christopher Williams, MD
Twins conception


Twins and multiples have been around forever, but people are often still mystified as to how they happen. And with assisted reproduction, the incidence of twins and triplets or higher multiples has increased. How do multiples happen?
Why can't I conceive?


Why can't I conceive? That's a question many of us have asked ourselves and then searched for the answers. Here are some possible answers.
Editor's Picks Articles
Top Ten Articles
Previous Features
Site Map
Content copyright © 2018 by . All rights reserved.
This content was written by . If you wish to use this content in any manner, you need written permission.
Contact Stacy Wiegman for details.