Help For Getting Pregnant With PCOS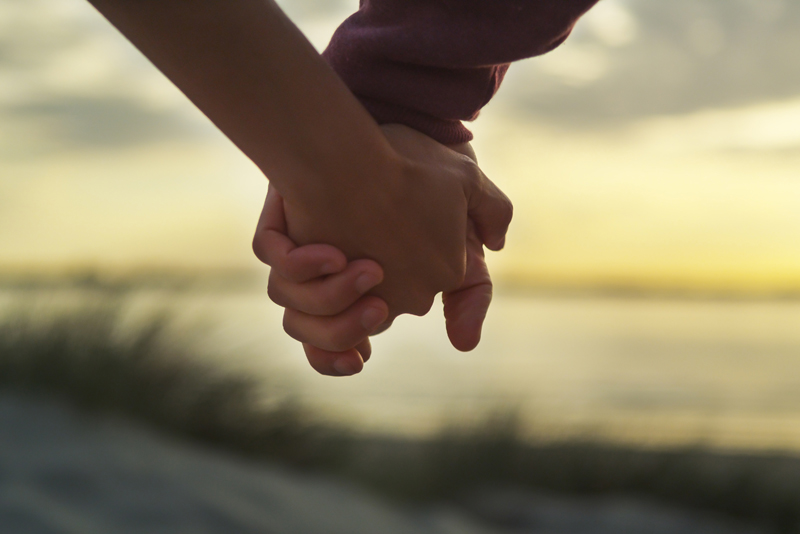 Many women struggle to find the right combination of treatments to get pregnant - and stay pregnant - when PCOS (polycystic ovaran syndrome) is their diagnosis. In part this is because of the one-size-fits-all treatments which many women with PCOS seem to be offered such as increasing doses of ovulation stimulants - clomid or gonadotrophins and metformin - often with insufficient testing to get to the root of the problem.
Under the PCOS umbrella there are many sub-types of PCOS which are all slightly different forms of the disease, each may merit a different treatment strategy to maximize success rates. One woman's PCOS symptoms - and labs - may be very different to another woman with the same diagnosis yet they often receive the same treatment, and diagnosis.
Some women struggle with high androgen levels (testosterone and DHEA) while others may have normal androgen values; some PCOS women have high blood sugar and excessive weight while others are hypoglycemic and rail-thin. High insulin levels may plague some PCOS women while others simply have the typical pearl-like coating on their ovaries with no other symptoms or irregular labs at all. Some ovulate irregularly and others not at all.
Women with PCOS are known to have higher levels of certain auto-immune diseases too such as thyroid auto-immune disease which can negatively affect fertility and may increase miscarriage risks. Thoroughly checking this - and other common coexisting conditions associated with PCOS - may greatly speed conception. Auto-immune factors could one of the bigger road-blocks on your journey to conception that need to be removed, even though your diagnosis is PCOS.
All these variants are the same disease - PCOS - in it's may forms, and all these PCOS sub-types warrant being treated slightly differently to help women to get pregnant more speedily.
Women with PCOS may have a better level of success - whether trying to conceive naturally or with ovarian stimulation - if they have taken the time to change their food choices and use natural supplements to create a better micro-environment for their eggs to grow in which can take some months to effect. Some physicians are big advocates of such natural approaches to PCOS.
Acupuncture can be very helpful also; specific acupuncture treatments have been proven to radically increase ovulation rates in women who are resistant to clomid. I find electro-acupuncture treatments to be very effective. These treatments use electro-acupuncture at specific points which powerfully stimulate the ovaries and ovarian blood flow; treatments are usually scheduled over a 3 month period and results can be impressive.
Even with acupuncture it's good to prepare the ground. Sticking to a good PCOS-friendly diet and using supplements to improve insulin sensitivity, while fixing issues such as thyroid health and vitamin D deficiency - and removing gluten if necessary - may help acupuncture to be much more effective - more quickly - than if no pre-conceptual preparations are made. A dietitian may be helpful if you need some assistance to create a PCOS-friendly diet.
Working with a good physician who is up to speed with newer treatment strategies - such as myo-inositol - can be invaluable. Having your physician perform essential tests - and treatments - for possible coexisting PCOS related issues such as: thyroid antibodies, hypothyroidism, vitamin D deficiency and celiac disease, alongside the usual PCOS work-ups can remove more of the road blocks which maybe preventing conception. Testing and treating these factors alone may help many PCOS women conceive more quickly.
Simply giving PCOS women clomid - or other ovulatory stimulants - with very little forethought as to how to create a more fertile environment - or how to adequately support early pregnancy - can be a longer road to conception, fraught frustration and early losses when pregnancy does occur.
Switching to a whole-food, low glycemic diet with low levels of refined carbohydrates and high levels of fresh vegetables, fiber, low glycemic fruits, good quality proteins and omega-3-fatty acids is a great first step for many women. 'Fertility foods' is a wonderful book by Dr. Jeremy Groll, M.D., which specifically focuses on PCOS-friendly food choices, herbs and supplements if you need a good guide, I highly recommend it. Be sure to always ask your physician before making radical changes to your diet and ask a dietitian if you need help.
Avoiding the 'dirty dozen,' - the top twelve most pesticide contaminated fruits and vegetables - may also help. Many pesticides and other environmental toxins act as weak estrogens which may be best avoided to minimize ovarian stimulation by these synthetic estrogen mimics. The 'dirty dozen' list is updated yearly and is available at the environmental working group's website.
Avoiding synthetic estrogens and hormone mimics in personal care products may also be good for cultivating ovarian health. Buying organic shampoos, conditioners, perfumes, lotions and cosmetics while avoiding synthetic perfumes and products containing 'fragrance' can help to keep synthetic estrogen-like chemicals out of your body.
PCOS women need to take special care to de-plasticize their foods, food and beverage containers and personal care products to reduce their internal levels of environmental estrogens. Think twice before you zap your microwave dinner in it's neat little plastic tray, zap your microwave popcorn or crack open a new bottle of water in a plastic bottle!
Canned foods can be a big source of toxic estrogen-like chemicals too, the plastic can liners can - and do - dissolve into the food upping your BPA levels significantly unless the can is BPS-free. We live in a toxic world with high exposure to plastics in many convenience foods; pinpointing the sources of hidden plastics and plasticizers in your food, water and personal care products could help to restore your ovarian health which may be a great preparation for pregnancy. Did you know the average baby is exposed to over 200 different environmental toxins according to cord blood studies? Cleaning up your diet now can help to protect your baby later.
A wide variety of supplements and herbs can to speed conception depending upon your 'PCOS type.' Ask your physician about natural supplements and herbs which may help PCOS. Some herbs and supplements can reduce testosterone while others may improve insulin dynamics or help to improve egg quality. Would you benefit from losing or gaining weight? Every woman with PCOS is unique which is why one-size-fits-all treatments may fail whether they are natural or medical.
However, a few powerful PCOS treatment strategies do have almost universal merit such as restoring optimal vitamin D levels and optimizing thyroid health (see link below - Boosting Pregnancy Success in PCOS Women). Another PCOS treatment to ask your physician about is myo-inositol; myo-inositol is a natural B-vitamin like substance which has been demonstrated to work wonders with PCOS whether you are conceiving naturally or using ovarian stimulation.
Multiple studies have shown how myo-inositol - at 2-4 g per day - can induce ovulation, reduce androgen levels and improve insulin sensitivity in PCOS women, and in some studies has out-performed metformin. Studies also show that myo-inositol may reduces the risks of ovarian hyper-stimulation in IVF, and may possibly improve egg quality. Treatment is also proven to reduce common symptoms of PCOS such as hirsutism and acne after a few months of use.
Myo-inositol is just one of the natural supplements that may help, there are many strategies which you can explore other than increasing doses of ovarian stimulants and metformin or IVF.
Switching to a whole-food, organic, low-glycemic diet may be a good first step for improving your chances of conceiving with PCOS whatever treatment strategy you pursue. You may find it helpful to consult a dietitian if you are unfamiliar with the glycemic index.
I regularly post extra updates on new fertility research, tips and strategies, along with research on environmental toxins and fertility on my Facebook page
https://www.facebook.com/smartfertilitystrategies
This article is purely for educational and informational purposes and is not a substitute for medical diagnosis or medical or dietetic advice for which you should consult a physician or dietitian.
You Should Also Read:
Boosting Pregnancy Success in PCOS Women
How Gluten Harms Fertility and Causes miscarriage

Related Articles
Editor's Picks Articles
Top Ten Articles
Previous Features
Site Map





Content copyright © 2022 by Hannah Calef. All rights reserved.
This content was written by Hannah Calef. If you wish to use this content in any manner, you need written permission. Contact Hannah Calef for details.