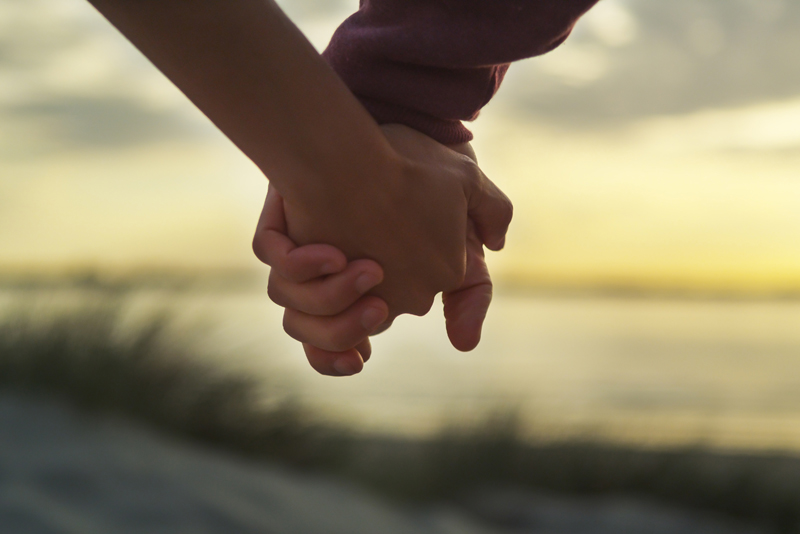 Natural treatments for infertility.
Antioxidants And Infertility


Antioxidants help boost fertility by improving fertilization rates. Learn the most antioxidant rich foods, herbs and teas to help improve your fertility.
Black Cohosh May Help You Conceive With Clomid


Black Cohosh has been shown to improve pregnancy rates with Clomid, thicken the uterus lining and boost flagging hormone levels, it might help you to conceive faster.
Can Chasteberry Help Female Infertility?


Chasteberry is proven to boost flagging progesterone and estrogen levels in the luteal phase, reduce prolactin and may help to increase pregnancy rates in infertile women.
Can Melatonin Boost Egg And Embryo Quality?


A 2014 study demonstrates how taking melatonin prior to IVF may improve success.
CoQ10 Helps Rejuvenate Older Eggs


CoQ10 is able to reduce oxidative stress within the ovary and may help to rejuvenate older eggs. This may help women with poor ovarian reserve to have a greater chance of conceiving.
Egg Quality Helped by Melatonin

Melatonin even when taken for a short period of time seems to be a novel way to boost egg quality.
Fertility Blend For Women Ups Pregnancy Rates


FertilityBlend For Women has been proven in two studies to increase pregnancy rates and to help luteal phase defect, raising progesterone levels and normalizing the menstrual cycle.
Folic Acid May Quicken Conception


Folic acid when taken regularly may speed conception and protect your baby from harm but some women may need very large doses if they have a common MTHFR gene mutation.
Get Pregnant Faster With Fertility Vitamins


In a 2012 study, sub-fertile women who took a combination of multiple micro-nutrients, amino acids and antioxidants got pregnant faster and had a whopping 60% ongoing pregnancy rate after just 1-3 treatment cycles.
GLA May Reduce Cytokines And Help Implantation


The fatty acid GLA may be able to reduce cytokines which have been implicated in implantation failure, failed IVF and early pregnancy loss.
Goji Berries And Fertility


Goji berries help to protect against age-related oxidative stress, gogi are a simple and delicious way to increase your antioxidant protection daily.
Hops And Anovulatory Infertility


Hops have a potent estrogenic effect - more so that soy - and are reputed to be able to restore spontaneous menstrual cycles which may help anovulatory women.
Important - Take Vitamin D With A Main Meal


Vitamin D absorption can be increase by 50% if you take it with a main meal. Learn about the new recommendations for vitamin D.
Iron May Help Ovulatory Infertiltiy


Ensuring that iron levels are adequate may be a powerful way to resolve ovulatory infertility and restart ovulation naturally
Licorice's Estrogenic Effect And Fertility

Licorice may help to reduce hot flashes and night sweats...the estrogenic activity of licorice may help certain kinds of sub-fertility especially if adrenal fatigue is a coexisting issue.
Magnesium And Uterine Blood Flow


The magnesium content of many diets falls short; this important mineral may be critical for good blood flow dynamics which support fertility and implantation.
Magnesium May Boost Post-Pill Fertility


Ensuring adequate magnesium may help you to get pregnant 51% faster after stopping the contraceptive pill.
Mastodynon Homeopathic Remedy For Infertility


Mastodynon is a German homeopathic remedy proven to improve pregnancy rates in women with luteal phase defect, unexplained infertility and secondary amenorrhea.
Melatonin May Help IVF Success and Egg Quality

Melatonin may be able to almost double IVF success when poor egg quality is a problem. Melatonin may offer a novel way to protect female fertility and egg quality in women with poor ovarian reserve and advancing age.
Melatonin May Help Luteal Phase Defect


Melatonin may help to protect ovarian progesterone production raising progesterone levels naturally and correcting luteal phase defect.
Melatonin May Rejuvenate Female Fertility


Melatonin is a powerful ovarian antioxidant which is proven to protect egg quality, boost luteal hormone levels and IVF success.
Melatonin Update


Melatonin help for poor ovarian reserve
More Magnesium May Help Infertility


Magnesium may help to resolve unexplained infertility and is especially important to supplement adequately to protect your pregnancy, are you getting enough?
More Vitamin D For Fertility And Pregnancy


Upping your vitamin D levels could help you conceive and during pregnancy could help to prevent premature birth and infections, when you conceive make sure that you are taking enough to protect your pregnancy -and baby - from harm.
Myo-Inositol May Boost Egg Quality In PCOS


PCOS women receiving myo-inositol alongside their gonadotropin stimulation improved their egg quality and more in this study.
N-Acetyl Cysteine May Improve Egg Quality


NAC is a powerful antioxidant which may help protect egg quality as women age.
NAC May Lower Mercury Before Conception

Taking steps to lower mercury levels prior to conception may improve natural fertility and IVF success.
Natural Infertility Treatment Beats IVF


Natural infertility treatments can be extremely effective giving you a great chance of conceiving. This treatment has been used successfully in England for 20 years.
Selenium May Help Improve Egg Quality


Selenium may help to boost production of the body's key antioxidant glutathione peroxidase this trace mineral has been demonstrated to reduce ovarian oxidative stress and up egg quality.
Unexplained Infertility Linked To Low Selenium


Unexplained fertility has been linked with low levels of selenium which may trigger a deficiency of a key fertility antioxidant. Are you getting enough?
Vitamin C May Help Luteal Phase Defect


Vitamin C may be a key for raising progesterone and estrogen in the luteal phase to increase pregnancy rates and prevent miscarriages caused by low hormone levels.
Vitamin Cocktails, Egg Quality and IVF Success


Top infertility clinics often recommend a cocktail of nutrients to improve egg quality and pregnancy rates in IVF - many of the recommendations are supported by studies in medical journals and are at the forefront of a new science: oocyte nutrition
Vitamin D Deficiency And Female Infertility


Could a simple vitamin D deficiency be impairing your fertility? Restoring optimal levels of vitamin D could help to reboot normal ovulation naturally. Learn how to get tested and treated.
Vitamin D Linked To Uterine Fibroids

Uterine fibroids can cause infertility; optimum vitamin D3 levels may deter fibroid growth.
Vitamin D May Boost IVF Success


IVF may be four times more likely to succeed if vitamin D levels are optimal.
Vitamins And Female Fertility

Research has pinpointed many nutrients that may have a powerful effect of female fertility both for natural conceptions and to increase the success or IVF/ART.
Zinc and Fertility

Zinc is easy to get short off and critical for fertility, are you getting enough?
Editor's Picks Articles
Top Ten Articles
Previous Features
Site Map
Content copyright © 2018 by . All rights reserved.
This content was written by . If you wish to use this content in any manner, you need written permission.
Contact Hannah Calef for details.