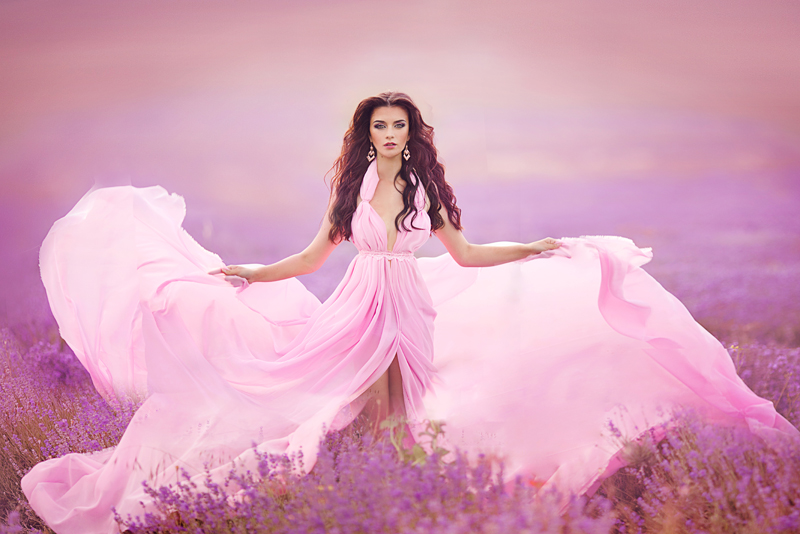 Sewing Information
Add Textural Dimension to Fabric


Fold, twist, pleat, ruffle, ruche, crinkle, applique, embroider, smock, gather, pin tuck and shirr are just some of the various methods for adding interesting depth, ornamentation and texture to fabric. Dimensional and textural detail on fabric applied by hand or machine adds a sense of uniqueness.
Covered Button Tutorial

[offsite link]
Learn how to make covered buttons without the kit.
Crochet Flower - Tutorial

[offsite link]
Not sewing, I know. But, I love embellishing my sewn items with these, and they can be expensive.
Denim Belt

[offsite link]
Instructions for making a lace embellished belt from denim.
Denim Projects to Sew


The strong, rugged cotton fabric known as denim has a storied history. This legendary cloth is well known as hard working clothing of choice (for its durability), worn as a past symbolic badge of rebellion (American pop culture) or adopted even today by esteemed makers of high fashion clothing.
DIY Headband Collection

[offsite link]
A collection of five headband tutorials.
Embellishing Linens and Denims with Lace


The paring of linen or denim and lace in any sewn garment or home decor allows a sense of lighthearted appeal to many. A spring time favorite the ethereal quality of lace and the lightness of fine linen or the surprising paring with the rugged opposite of denim make for charming combinations.
Fabric Corsage - Tutorial

[offsite link]
Make a fabric flower to match every outfit!
Fabric Flower - Tutorial

[offsite link]
Make a cute flower from your leftover scraps.
Fabric Flowers for Spring


With just a minimum of time and little fabric, beautiful spring blooms can be created that herald in the gentlest of seasons, much like the real ones that tentatively push up out of loosening soil to feel the warmth of the sun and life-giving rains once again.
Fabric Gift Tags


During this busy season of giving, it may be difficult to find the time to sew as December 25th draws near. A few fabric gift tags to lightly sew and embellish with a few sewing notions may take little time. All that is needed is some prior cutting of felt or fabric, minimal stitching and decorate!
Fabric Greeting Cards


Fabric trimmed handmade cards are easy to make from leftover scraps and plain cardstock for a uniquely personal holiday or special occasion greeting. Personalized cards can be created in little time and effort. They are sure to be endearingly impressive to the recipient.
Fabric Rananculus - Tutorial

[offsite link]
Jazz up a plain tee with this fun fabric rananculus.
Fabric Roses

[offsite link]
Learn how to make ruffly roses out of fabric strips.
Fabric Roses

[offsite link]
Stop and smell the roses with this easy project using a variety of fabrics.
Fleece Edges

[offsite link]
Ideas for embellishing the edges of fleece.
Free Motion Stitching


Free motion machine stitching is useful for monograming on a standard sewing machine, applying simple embroidery designs, thread drawing, quilting, or holding together scrap pieces of fabric to create yardage. For a unique addition to a fabric surface why not give this stitching technique a try?
Fur Muff

[offsite link]
Make a fur (faux) muff to keep your hands warm.
Jewelry from Fabric


Fashioning jewelry out of fabric can produce a distinctive wearable art piece that is surprising, unconventional and unique. Hand-crafting jewelry is satisfyingly easy and economical to assemble from small fabric pieces and bits of trims and finds. A new sewing adventure!
Jewelry Ideas from Fabric


Fashioning jewelry for personal adornment out of fabric and fibers has a long history. The usual metals, stones or fired glass materials is customary for jewelry making in modern times however, early artisans most likely had knotted threads, strips of leather, cording and woven fibers to work with.
Lace Odds and Ends to Sew


Lace has a sentimental quality, evoking yesterday's keepsakes while becoming tomorrow's treasures. Small pieces of lace can accessorize antique buttons, aromatic sachets, padded satin hangers or jars of homemade jams and jellies for gifting.
Lining Pocket Surprise


A long-standing fashion discussion over the appalling lack of pockets in women's clothing vs men's clothing continues unresolved. The struggle is real. Pockets or what passes for pockets in women's clothing can be frustrating for their lack of real functioning properties. Why not add a pocket?
Loopy Felt Flower Tutorial

[offsite link]
Make a few of these cute felt flowers.
Natural Dyes for Fabric


Before there were ready made, easy-to-use store-bought dye pigments, natural dyes were the only way to apply color to fabrics and clothing. Historically, colorants were obtained from roots, nuts, bark, shells, insects, some minerals, fruits, vegetables and flowers. Dye fabric using nature's gifts!
Nine Hole Buttons - Tutorial

[offsite link]
A link to instructions for making buttons out of polymer clay.
Patchwork Belt - Tutorial

[offsite link]
Illustrated instructions for making a pieced belt.
Pleated Pocket Tutorial

[offsite link]
Accessorize your garments or bags with this stylish pleated pocket.
Quick Quick Mittens - Tutorial

[offsite link]
This tutorial shows you how to make fleece mittens in no time!
Sashiko - Mending and Embroidery


With the application of a simple yet versatile running stitch, you can create beautiful hand worked embroidery that is both organic and pleasingly geometric in design. A basic running stitch creates a repeating patterned background that is artfully timeless.
Scrunchie Sets

[offsite link]
How-to for several methods for making hair scrunchies. Includes instructions for a scrunchie holder made from a paper towel holder.
Sewing, Personalized


Personalizing or claiming ownership of an item by an identifying mark has a long history with beginnings obscured in antiquity. Adding a monogram emblem originally was a way to claim an artwork, imprint a coin, identify an organization or guild, proclaim status, or certify a document's authorship.
Simple T-Shirt Makeovers


The comfortable-to-wear, go-everywhere casual unisex top is hands down the T-shirt. Modern day tees have become the equivalent of walking product advertisements, designer name branding and for sending personal messages about the wearer's politics, social attitudes, sports, music and much more.
Smocking as Embellishment


Smocking in its simplest description is embroidery over even, tiny gathered pleats of fabric. It is a fine needle art form for garment decoration usually seen on sleeves, yokes, and bodice fronts with origins now obscure.
Spring and Summer Wreaths


Easy to make and cost-effective, a front door wreath beckons 'welcome' to visitors. A home facade is instantly updated with lively color and a nod to the change of seasons. Placed on a mantel, a wreath is a time-honored festive focal point.
Super Easy Keychain - Tutorial

[offsite link]
Make a keychain to match your bag with this easy tutorial.
T-Shirt Upcycle or Recycle


We can think of upcycling an item as changing or modernizing it to increase its value and recycling it when we reuse an item to reduce waste. At times the distinction between the use of the words upcycle and recycle is indistinct in common usage.
Tea Dyeing Fabric


The mellowed appearance of a warm light tint of tea applied to unadorned fabric gives hand crafted sewn toys, bread basket liners, kitchen linen towels, lace trims, fabric roses and more a gently aged, vintage appearance. Tea dying fabric is a straight forward process easy for anyone to accomplish.
Upcycle Classic Women's Shirts


A very useful upcycle sewing project is to take a classic women's button-down shirt and re-fashion into a new trendy shirt, one that may fit better, be more in line with contemporary fashion and satisfy a creative urge to transform something old into something new.
Upgraded Yoyo - Tutorial

[offsite link]
Make a double layered yoyo.
Using Piping or Cording


Much more than a decorative outline to garment seams or pillow edges, piping can ease the strain on finished fabric seams subject to much wear or minimize abrasion of seam edges on much used pillows or sofa cushions adding strength to seams and curvy corners as well.
Links marked with the [offsite link] designation point to websites not associated with BellaOnline.com. BellaOnline.com is not responsible for the material found there.

Editor's Picks Articles
Top Ten Articles
Previous Features
Site Map




Content copyright © 2018 by . All rights reserved.
This content was written by . If you wish to use this content in any manner, you need written permission.
Contact Cheryl Ellex for details.