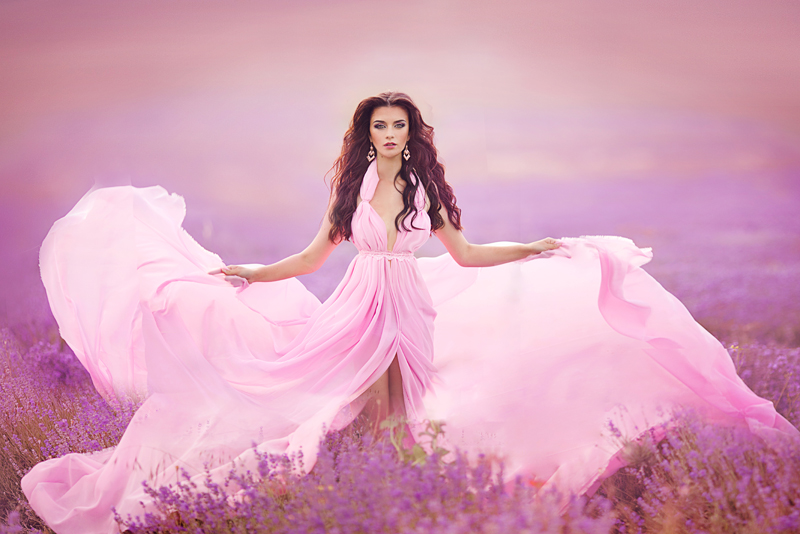 Sewing Information
Bug Bonnet

[offsite link]
Instructions to make a cover to protect your food from pesky insects.
Burlap Fabric


Burlap fabric is one of those durable, functional, widely used in industry products, yet has much value in DIY home décor projects that never seem to go out of style. Create a burlap bubble wreath or message/organizer board and draw, paint, stencil, stamp or print to personalize this unique fabric.
Butterfly Mobile - Tutorial

[offsite link]
Pattern and instructions for making fabric butterflies.
Canvas Drop Cloth Projects


The preferred protective covering of painters and remodelers everywhere, relatively inexpensive drop cloth fabric can be seen today in chair and sofa slip covers, table runners, curtains, casual throw pillows, market totes, and even floor coverings.
Colorful Picnic Accessories


Summer weather is a time to think of being outdoors. Whether planning a dreamy picnic for two, a riotous family picnic, attending a company or school picnic - everyone loves picnics as they are truly a celebration of summer. Some picnic items to sew might come in handy.
Corkboard Wall Pocket Tutorial

[offsite link]
This is a great way to organize your work area!
Countdown Calendars to Sew


Countdown calendars, with a nod to Advent calendars, can be used to count the days in eager anticipation of an upcoming holiday or special occasion event. Use scraps of fabric to make a simple one for a fun family activity. When completed all can see just how many days remain until the festivities.
Decorative Hand Towel

[offsite link]
Make some embellished towels to match your decor or for the seasonal holidays.
Draft Stoppers for Door or Window


As autumn will surely make its majestic last stand giving way to the chill of oncoming winter a draft stopper or draft excluder can ward off the chilly air that can seep under all but the tightest weather-resistant doors. Draft stoppers are super easy to sew using just a few straight seams.
Easy Sewing for Springtime


With the sun's advancing warmth as promise of impending springtime, fabrics sporting prints of softened blues, pinks and lavenders call to sewers at this time as much as new delightful bold geometric prints to help wake us from our recent winter languor. Try a few easy springtime sewing projects!
Electric Mixer Cover

[offsite link]
Pattern and instructions to make a cover for your stand alone mixer. Has some quilting elements.
Elegant Hanger Cover

[offsite link]
Make covers for your hangers. Link opens a .pdf document.
Fabric Basket - Tutorial

[offsite link]
Learn how to make a fabric basket that is perfect for storing your odds and ends.
Felt Aquarium Magnets

[offsite link]
Aquatic themed magnets from the Purl Bee.
Finger Oven Mitts

[offsite link]
Protect your fingertips and bake in style with these fingertip oven mitts.
Fleece Lap Quilt

[offsite link]
Make a fleece lap quilt from squares joined with a two-thread flat lock stitch. Link opens a .pdf document.
Framed Botanical Pillows

[offsite link]
This pillow pattern is great for showcasing a special print. From the Purl Bee.
Fringed Napkins - Tutorial

[offsite link]
This tutorial from the Purl Bee shows you how to make fringed napkins.
Glam Gloves

[offsite link]
Add some glamour to your rubber gloves.
Ice Cream Cone Cozy - Tutorial

[offsite link]
Your days of having napkin stuck to your ice cream cone are over once you make one of these!
Ironing Board Recovery Project - Tutorial

[offsite link]
General description on how to make a new cover for your ironing board. From the Purl Bee.
Liberty Picnic Set

[offsite link]
Napkin and picnic cloth set embellished with hand embroidery from the Purl Bee.
Linen Curtain

[offsite link]
Basic instructions for making curtains with grommets. From jcarolinecreative!
Lovely Lined Curtains Tutorial

[offsite link]
Simple curtains from the Purl Bee.
Luxurious Wool Blanket - Tutorial

[offsite link]
This blanket would be be perfect for those cold nights of winter or at a sporting event. Molly from the Purl Bee shows how to make a wide binding.
Man in the Moon Sculpture

[offsite link]
Pattern and instructions to make a man-in-the-moon wall hanging.
Molly´s Handmade Napkins - Tutorial

[offsite link]
Bound edge napkins from Molly at the Purl Bee.
Monogrammed Felt Pillow - Tutorial

[offsite link]
These felt pillows are monogrammed using reverse (cut-away) applique. From jcarolinecreative!
Organize and Personalize a Sewing Area


Although an efficient and organized sewing area may at times seem like an impossible dream, particularly after viewing the photos of dreamy sewing and craft room organization efforts of others, it is worth a try to apply some organization, and even personalization to our favored sewing areas.
Party Garland - Tutorial

[offsite link]
This garland is easy to put together and is a good way to use up your fabric scraps. From the Purl Bee.
Party Prep Coasters - Tutorial

[offsite link]
Pieced coasters from the Purl Bee.
Perfectly Portable Cushion - Tutorial

[offsite link]
Illustrated directions to make a portable cushion.
Pillow Case - Tutorial

[offsite link]
Instructions for making a pillow case from jcarolinecreative!
Pillowcase - Fast and Fun

[offsite link]
Use coordinating prints to make a colorful pillowcase.
Pillowcases - Novelty

[offsite link]
Make a special pillowcase in colorful prints.
Quick Homemade Dish Towels - Tutorial

[offsite link]
These would be a great housewarming gift. From the Purl Bee.
Quick Summer Sewing Ideas


The heat of summer certainly slows down the pace of many things, including our sewing efforts. Special occasions and more pop up on our calendars on a regular basis despite the scorching heat. Finding a time-saver sewing project may be just the right inspiration needed for a creative sewing session.
Quillow

[offsite link]
Instructions for making a quillow (quilt in a pillow).
Repurpose Jeans Back Pockets


Repurposing old denim jeans, particularly their wonderful back pockets, is a sustainable way to make use of once favorite jeans. Old jeans can be cut up and refashioned in numerous ways for sure, however the back pockets can be incorporated into so many functional and creative sewing projects.
Reverse Applique Coasters - Tutorial

[offsite link]
Cute and easy coasters to make using reverse applique.
Reverse Applique Hotpad - Tutorial

[offsite link]
Learn how to use reverse applique with this easy hotpad tutorial.
Reversible Fabric Napkins - Tutorial

[offsite link]
Cute napkins trimmed with rick-rack.
Ribbon Pillow - Tutorial

[offsite link]
Instructions for making a pillow using ribbon. There is a handy calculator for determining the size of the fabric based on the size of the pillow form. From jcarolinecreative!
Rice Hot Pack (or Cold Pack)

[offsite link]
This rice pack pattern can be used as a hot pack by heating in the microwave or as a useful cold pack to ease sprains and strains when stored in the freezer.
Rolling Towel

[offsite link]
This quick and easy project creates a rolling towel so that your hand drying surface can rotate as you use it.
Rooster Door Stop

[offsite link]
Cock-a-doodle-doo! This pattern is for a door stop, but he would also make a great table decoration.
Rooster to Crow About

[offsite link]
This rooster is stuffed but not with cornbread. Make an accent for your kitchen.
Scrappy Fabric Ideas from A to Z


Finding ways to use fabric leftovers from sewing projects brings as much joy as finally finishing the larger project from which scraps are inevitably born. Think of using leftover fabrics when beginning a new sewing project as a nod to zero waste and thoughtful sustainability towards our planet.
Sew a Garden Flag


Welcome visitors and friends with a garden flag to hang from a wrought iron garden flag pole, wall bracket, or mailbox. These celebratory flags add welcoming visual interest to home, garden or business and provide an extra display of color and whimsy for any outdoor space.
Sew with Summer Tropical Flair


Sewing for summer weather with airy and breezy cottons, linen types, hand-dyed batiks, Swiss batiste, and brightly colored tropical prints with vibrant coordinating solids all bring to mind those visions of barefoot living and dreamy seaside cabana suppers.
Sewing and Reupholstering Basics


What has reupholstering got to do with sewing? Actually, everything! From choosing fabric type, determining how much fabric yardage to acquire, batting wraps, measuring, cutting, and some stitching there are many commonalities with sewing to consider when attempting a modest reupholstering project.
Sewing by the Yard


What can be made with just one yard of fabric? Plenty! Think throw pillows for the couch, chair or bed, squares of fabric hemmed on all edges to softly drape over kitchen countertop appliances, or even a simple table or dresser scarf are just a few projects to consider and of course so much more.
Sewing Machine Dust Covers


A fabric cover for your sewing machine (or serger) will protect the investment in your machine or preserve the hard-working parts of a cherished hand-me-down so that it may continue to function well. Fabric dust covers are easy to sew or some surprising no-sew options are available.
Sewing Projects for Fall


The splendor that is autumn is soon upon us; a change of seasons is inevitable. Now is a great time to sew with fabrics the shades of nature's timeless colors of fall – assortments of reds, golds, oranges, browns, and tans - all nearly invite us to our sewing workspaces.
Sewing Projects from the Past


Sewing has always been identified with functionality and necessity and is considered to be among the oldest of the textile arts. The necessary sewing skills needed in times past were carefully passed from family to family. Yet, sewing also provided an outlet for individuality and creativity.
Sewing Resolve for the New Year


The year's end always seems to bring a time of reflection, an assessment of where we are now, and thoughts, perhaps resolve, as to how to go forward. Sewers may be considering their UFOs (Un-Finished Objects) and WIPs (Works in Progress,) how to create organization out of chaos and what comes next.
Sewing with Selvages


Sewers have often been instructed by pattern layout details to not use the fabric selvage edge, a word combined from self-edge, which was expected to be cut off and discarded. These factory loomed finished edges today no longer fill the waste basket or cutting room floor but have surprising uses.
Simple + Spooky Cocktail Napkins - Tutorial

[offsite link]
Make smaller cocktail size napkins with a folded edge. From the Purl Bee.
Simple Shower Curtain

[offsite link]
Instructions for a simple shower curtain from Joann.com.
Small Space Sewing Ideas


When the only sewing space available is a corner of a room or a tiny closet or even open space under a stairwell then how to accommodate what may be an exponentially growing fabric stash, numerous sewing notions, of course a sewing machine and more? It all becomes a challenge of organization.
Spring Sewing Ideas


"Oh, spring has sprung, the grass is riz, wonder where the flowers is?" This lovely rhyme reminds that winter stubbornly clings to northern climes amid fleeting hope for the first warmth of spring. No matter, fabric stores and online sellers let us know that spring is here with gorgeous fabrics.
Stadium Blanket/Pillow

[offsite link]
It´s a pillow, it´s a blanket! Just fold up this quick and simple blanket into a built-in pocket, turn it inside out, and you have a plump pillow.
Storage Baskets

[offsite link]
Fabric storage baskets from jcarolinecreative!
Teapot Cozy

[offsite link]
Keep your tea warm with a snug cozy.
Toilet Paper Cozy - Tutorial

[offsite link]
If you have little ones or critters that like to unroll your toilet paper, make this hanging cozy to keep it close by.
TV Cozy Tutorial

[offsite link]
Here you can learn how to drape your tv to make a cover. This technique would work with most large items you would like to cover.
Wall Organizer

[offsite link]
Make a pocketed wall organizer.
Links marked with the [offsite link] designation point to websites not associated with BellaOnline.com. BellaOnline.com is not responsible for the material found there.

Editor's Picks Articles
Top Ten Articles
Previous Features
Site Map




Content copyright © 2018 by . All rights reserved.
This content was written by . If you wish to use this content in any manner, you need written permission.
Contact Cheryl Ellex for details.