Unexplained Infertility Tied To Poor Blood Flow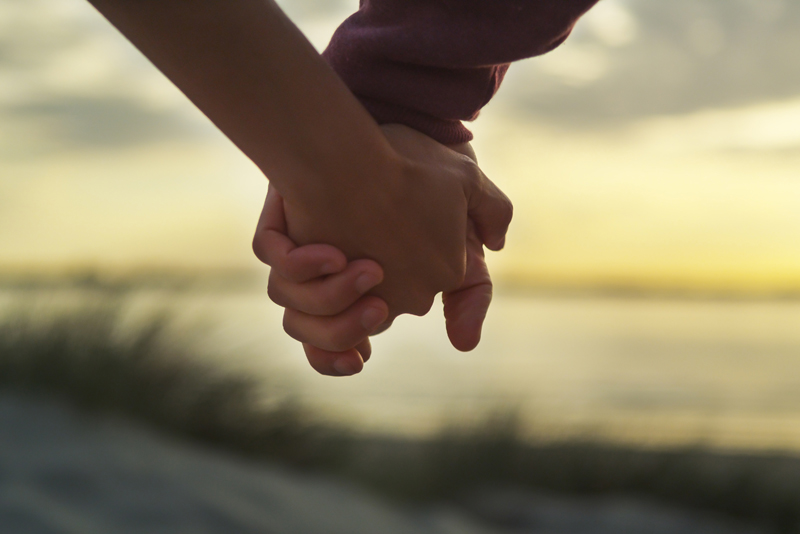 Many women with unexplained infertility say that they feel cold easily and have poor circulation. It turns out that they may have poor circulation to their ovaries and uterus too, not just their hands and feet!

A number of studies show that poor uterine and ovarian blood flow can be an important - often undiagnosed factor - in infertility, miscarriage and IVF failure; research shows that poor blood flow my be at the root of 'unexplained infertility' too.

However, most women with a diagnosis of 'unexplained' will never be offered the diagnostic test for uterine blood flow impairment and will never be offered treatment, instead they will retain their frustrating non-specific diagnosis of 'unexplained.' Gaining access to testing can change your treatment options as concluded by the study (1) cited below:

"Pre-treatment assessment of women with unexplained sub-fertility with 3D-PDA may prove useful as a diagnostic tool or facilitate the development of alternate, less invasive and ultimately more affordable management strategies."

A growing number of progressive reproductive endocrinologists *do* recognize the critical importance of both evaluating and optimizing ovarian and uterine blood flow especially prior to IVF/ICSI.

One of the first proponents of this important vital aspect of fertility medicine was Dr. Sher who routinely evaluates blood flow dynamics in his patients as does Dr. Schoolcraft at Colorado Center For Reproductive Medicine. These fertility clinics - with stellar success rates - screen women for blood flow impairment precisely so that they can apply treatments that work efficiently to restore good blood perfusion and increase their success rates; they go the extra mile to make sure women have the best chances of success.

Most studies on blood flow dynamics have been performed around IVF cycles however a British study - published in Human Reproduction - sought to evaluate the extent of blood flow problems in women with unexplained infertility in a natural menstrual cycle.

The researchers used three-dimensional power Doppler imaging to evaluate the endometrial (and sub-endometrial) blood flow to the uterus and endometrial development in twenty nine women with unexplained infertility and nineteen controls. Monitoring was performed on alternate days from day three of the menstrual cycle through ovulation then every forth day until menses. This form of Doppler imaging is far more sensitive than that used in previous studies.

The study demonstrated that the women with unexplained sub-fertility had blood flow patterns similar to the controls but at critical times during the mid-late follicular phase (before ovulation) and in the early luteal phase (just after ovulation) blood flow to the endometrium was significantly impaired despite similar hormone profiles and thickness of the uterus lining. The researchers concluded that:

"Endometrial and sub-endometrial vascularity are significantly reduced in women with unexplained sub-fertility during the mid-late follicular phase irrespective of estradiol or progesterone concentrations and endometrial morphometry."

A further study (2) in 2013 also examined blood flow to the uterus - through the uterus artery - and measured the flow of blood through the tiny blood vessels of the uterus in women with unexplained infertility using a 3D power doppler.

Forty women with unexplained infertility and forty matched controls were examined during the embryo implantation period - mid-luteal phase - and the results revealed that women with infertility were far more likely to have impaired uterine blood flow despite adequate lining thickness and estradiol levels. The study concluded:

"Peri-implantation endometrial perfusion is impaired in women with unexplained infertility: Doppler study of uterine hemodynamics should therefore be considered in infertility work-up."

A specific electro-acupuncture treatment performed by fertility specialists has been proven to significantly improve uterine and ovarian blood flow and may be one of the reasons why acupuncture is often helpful to women with unexplained infertility. If you are looking for a fertility acupuncturist check the website of the American Board Of Oriental Reproductive Medicine (ABORM)for a certified practitioners near you.

Certain herbs, foods and nutritional supplements can also positively alter blood flow as can aspirin. Vitamin E, L-Arginine and HCG shots have been shown to increase blood flow in the corpus luteum and fish oils are helpful natural blood thinners which may also help.

Chinese medicine often uses powerful circulation stimulating herbs to enhance fertility especially in women who tend to feel cold. Cinnamon or ginger tea are great examples of simple and effective blood circulating herbs that you can try daily to boost your blood flow.

If you have unexplained infertility having your blood flow evaluated may help to fine-tune your diagnosis and help you to get pregnant faster.

Would you like articles like this delivered to your email weekly? sign up for the Bellaonline weekly newsletter, the link is below.

This article is not intended to diagnose or offer medical or dietetic advice for which you should consult a suitable physician or dietitian.

(1) Endometrial and subendometrial perfusion are impaired in women with unexplained subfertility N.J. Raine-Fenning, BK Campbell, NR Kendall, JSClewes, IR Johnson. Hum. Reprod. (November 2004) 19 (11): 2605-2614. doi: 10.1093/humrep/deh459 First published online: October 1, 2004

(2) Eur J Obstet Biol Reprod Biol. 2013 Nov;171(1):84-7. doi: 10.1016/j.ejogrb.2013.08.026. Epub 2013 Aug 17. Doppler study of uterine hemodynamics in women with unexplained infertility. El-Mazny A1, Abou-Salem N, Elshenoufy H.

Related Articles
Editor's Picks Articles
Top Ten Articles
Previous Features
Site Map





Content copyright © 2022 by Hannah Calef. All rights reserved.
This content was written by Hannah Calef. If you wish to use this content in any manner, you need written permission. Contact Hannah Calef for details.