Iodine May Speed Pregnancy Success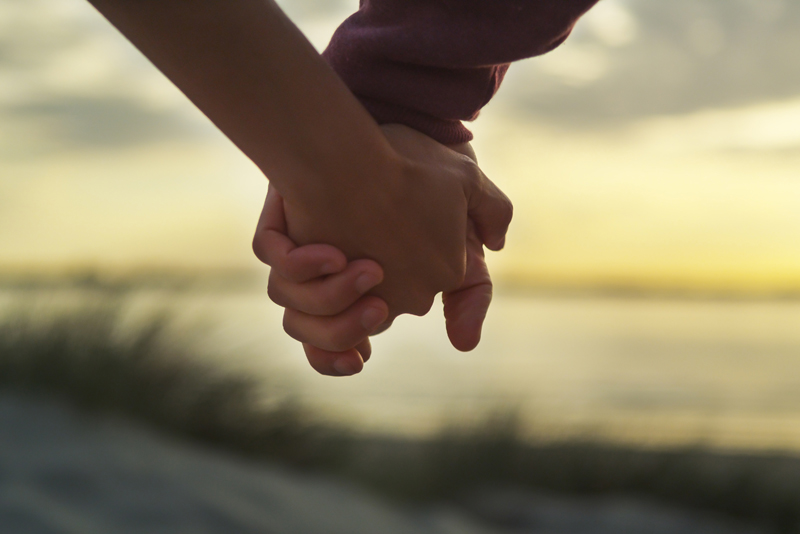 Women may conceive more quickly if they take steps to ensure that they don't have a low iodine intake. That's the take-home message from a large study (1) on over five hundred women. Researchers discovered that having a moderate to severe iodine deficiency may be linked with a 46% reduction in the chances of conception. This makes iodine nutrition an important thing to get right for women who've been diagnosed with infertility or those who are experiencing delayed conception.
"Significant delays in becoming pregnant occur at iodine concentrations that are common in women in the USA and parts of Europe."
A key problem is that there often aren't really any tell-tale signs to signal iodine deficiency, and in this study 44.3% of the women had moderate or severe iodine deficiency.
This percentage fits with population studies which reveal a similar problem in women of childbearing age. Population studies have found that low iodine intakes are especially common in US and UK pregnant women (2). You may not think of dairy foods as being high in iodine, but hIgher iodine intakes have been especially linked with dairy foods (2) so women who minimize or avoid dairy foods may need to be especially careful to supplement adequately.
Aside from speeding conception there is another stellar reason to make sure that iodine intake is adequate while trying to conceive. When mothers run short of iodine during pregnancy babies may not have sufficient iodine to make their own thyroid hormones and this can have an adverse effect upon brain and neurological development (3).
Iodine deficiency during pregnancy has also been linked with lower IQ levels in children.
The World Health Organization recommends that during pregnancy women target a daily iodine intake of 250 mcg, and arguably, this may also be sensible advice for women who are planning pregnancy.
Iodine requirements increase by about 50% during pregnancy, and fortunately, the thyroid is able to store iodine. So having a good daily iodine intake while preparing for pregnancy may help insure that there is an adequate reserve if it's needed.
As is often the case, taking care of the nutritional aspects of sub-fertility can help to prepare for a healthy pregnancy. If you choose to supplement iodine, be sure to consult your physician or dietitian to make sure that you are supplementing the correct amount for your needs.
It's important to note that some, but not all prenatal vitamins contain iodine, and those that do may not contain the amount of iodine stated on the label! And many prenatal vitamins fall short of The WHO recommendations for iodine intakes.
Studies (4) which have evaluated iodine in prenatal vitamins have found that kelp is a particularly unreliable source of iodine, prenatal vitamins which supply iodine as potassium iodide tend to provide iodine more consistently and adequately.
I hope you enjoyed the article. I publish regular, sometimes daily, updates on topics related to fertility at my Facebook page which you can find here:
I regularly post extra updates on new fertility research, tips, and smart strategies on my Facebook page
https://www.facebook.com/smartfertilitystrategies
(1) Hum Reprod. 2018 Jan 11. doi: 10.1093/humrep/dex379. [Epub ahead of print]
Delayed conception in women with low-urinary iodine concentrations: a population-based prospective cohort study. Mills JL1, Buck Louis GM2, Kannan K3, Weck J2, Wan Y3, Maisog J4, Giannakou A1, Wu Q3, Sundaram R5.
(2) Thyroid. 2013 Aug;23(8):927-37. doi: 10.1089/thy.2013.0012. Epub 2013 Jul 20.
Iodine status in pregnant women in the National Children's Study and in U.S. women (15-44 years), National Health and Nutrition Examination Survey 2005-2010. Caldwell KL1, Pan Y, Mortensen ME, Makhmudov A, Merrill L, Moye J.
(3) Paediatr Perinat Epidemiol. 2012 Jul;26 Suppl 1:108-17. doi: 10.1111/j.1365-3016.2012.01275.x. The effects of iodine deficiency in pregnancy and infancy. Zimmermann MB1.
(4) N ENg J Med. 2009 Feb 26;360(9):939-40. doi: 10.1056/NEJMc0807851.
Iodine content of prenatal multivitamins in the United States. Leung AM, Pearce EN, Braverman LE.

Related Articles
Editor's Picks Articles
Top Ten Articles
Previous Features
Site Map





Content copyright © 2023 by Hannah Calef. All rights reserved.
This content was written by Hannah Calef. If you wish to use this content in any manner, you need written permission. Contact Hannah Calef for details.